26 March 2020
NO STRESS HERE! THE ASPIRATIONS ACADEMIES WHERE STAFF ENJOY WEEKLY YOGA SESSIONS TO BOOST MENTAL & PHYSICAL WELLBEING
The teaching profession has a reputation for being stressful – but for teachers at two schools in west London it is anything but!
Staff at Oriel Academy in Feltham and Park Academy in Hillingdon take part in weekly yoga sessions led by a senior member of staff who set up the sessions specifically to maintain the mental wellbeing and physical health of teachers.
Amisha Khaira, from Oriel Academy West London, set up her company Yoga.Ed Ltd last year after completing 200 hours of Yoga Teacher Training at YogaLondon, as she wanted to share the mindfulness and therapeutic aspects with teachers to enhance their work-life balance.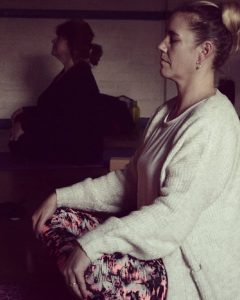 Amid the current Covid-19 crisis, Amisha has also been proactive in ensuring that staff morale and mental and physical wellbeing is maintained, so will be posting daily 15-minute flows, so that teaching staff can participate remotely.
"I have seen amazing teachers leave the profession because of the stresses and rigours of long hours and challenging conditions.
"As a result, I was keen to do some more to support staff in harnessing some of the tools that yoga can provide."
Amisha teaches a specific style of yoga called Ashtanga Vinyasa, which lends itself to flow-like movements to support physical mobility and stamina.
According to analysis by the National Foundation for Educational Research, one in five teachers feel tense about their job all or most of the time, compared with one in eight workers in similar professions.
The Pranayama (breathing) techniques are there to support anxiety at work and together there is a sense of collectedness that comes from a regular group practising together" Amisha said.
"Most importantly, it's a forum to unwind in, where staff feel valued and welcome, regardless of their level or ability" which reiterates the benefits to teachers' mental wellbeing.
At the school, there has been extremely positive feedback from the staff, and Amisha is now running classes in both Oriel Academy West London in Feltham, and Park Academy West London in Uxbridge.
"Staff enjoy being challenged, love learning more about how the body can adapt to physical movement and alignment and have taken the self-help breath work cues, meditative activities and teachings off the mat into their everyday lives" Amisha said.
Sophie Lomas, a Year 4 class teacher, commended Amisha's yoga classes: "I have been participating in yoga sessions with Amisha since September. I had never tried yoga before and Amisha persuaded me to give it a go and I haven't looked back since.
"Amisha is fantastic at what she does and I feel like I'm in a completely different world during her class. I feel it's had such a positive impact on both mine and others mental wellbeing. School routines are absolutely crazy but spending that time doing yoga really does make a difference to my week!" Miss Lomas added.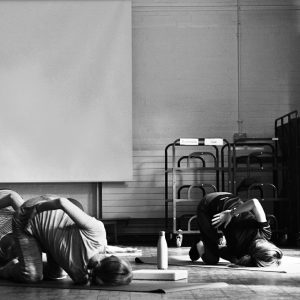 Mrs Khaira has worked extensively to ensure that each session taught is themed. Some themes covered include 'finding space', 'relaxing deeply' and 'completing your day'.
By conducting lessons thematically, the teachings and movements of each class all relate to the given theme, which creates more memorable learning experiences, and means that staff are more likely to apply the teachings and exercises 'off the mat'.
Amisha started her yoga journey as a teenager, as she began learning from a book, although she admits that it is easier to begin now with YouTube and online tutorials!
"I was attracted by the notion of bending my body into lots of intricate shapes, and drawn in by the challenge of athleticism incorporated into the physical poses, and over time, I felt my physical strength grow, my flexibility increase, and my appetite for further challenge continue.
"The practice that I cultivated was a satisfying break from the stresses of exams, homework and school and more importantly, it was mine! I could tailor the practice in whichever way I needed, dependent on my mood, energy levels and interest."