14 July 2020
Story Time! Teachers send videos of themselves reading stories to stay connected with pupils
Since lockdown began in March, teaching staff at Oriel Academy West London have been uploading videos of themselves reading stories to Google Classroom, in a bid to stay connected with the children they teach.
The teachers and teaching assistants of Early Years and Key Stage 1 have rotated by uploading a different story each day, allowing the children to maintain a sense of connectedness with their school.
Since then, the initiative has developed to comprise vital parts of the curriculum, including encouraging writing and art tasks, as well as helping children to gain a better understanding of phonics.
Between the beginning of lockdown and now, over 50 different videos have been uploaded of teaching staff reading stories to the children.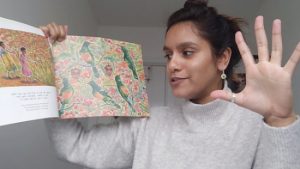 Ruth Gusterson, Vice Principal and Early Years and KS1 Lead, said: "Lockdown was so sudden and drastic, and the age groups that we teach in Early Years and KS1 are so young, that they need familiarity and routine.
"They need to know that their teachers care about them and they are thinking of them.
"They were really understanding about what coronavirus is and why our lives had changed. But I wanted this to lend them some reassurance that the teachers were still there for them, and wanted to stay in contact in a fun and engaging way" she added.
The variety of texts covered in these videos range from non-fiction books, fictional stories and classic fairy tales.
This helps to cover all tastes and preferences amongst the children, whilst exposing each of them to different, stimulating styles of texts and a variety of levels of complexity.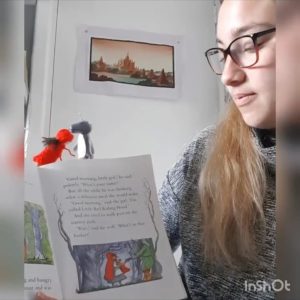 Moreover, as the weeks rolled on, Year 1 teacher Alex Burns decided to add even further variation by introducing the reading of poetry to the video recorded stories.
Kirsty D'Cruz, a Reception class teacher, decided to include props such as finger puppets in one of her videos, as she wanted to interactively bring the story of Little Red Riding Hood to life.
In this video (below), Amisha Khaira, Year 1 class teacher, elected to read the story of Handa's Hen.
Mrs Khaira said: "I chose this story because it builds on aspects of descriptive language that Year 1 had been learning about at the time.
"Additionally, it allowed me to support with embedding phonics practice through identification of key sounds and question for understanding."
Being able to entrench these fundamental lessons into the daily videos was something that came with time, as students and staff alike became more familiar with Google Classroom and connecting with each other virtually.
Most importantly for Ruth, though, is that the innovative scheme allowed a persistent conversation between the pupils and their teachers.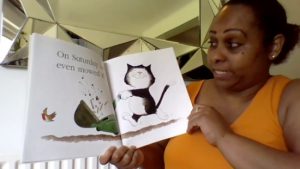 She said: "The children are leaving comments on the videos asking questions, saying thank-you, or reporting the key things that they learned from the text.
"It was really important for us to maintain a dialogue between the teacher and the children, and it still is for those children that aren't yet back at school."
In addition to this, the daily videos of staff reading has allowed the pupils to maintain an element of familiarity, as reading time is something that is a timetabled part of the day, reflecting the heavy emphasis placed on reading in the Oriel Academy curriculum.
Ruth said: "Reading-time is great for the speaking and listening part of the curriculum, which of course is something that we wanted to keep up whilst in lockdown.
"Not all children would necessarily have access to a variety of books, oir libraries, so ensuring a wide selection of different styles of books was important for us" she added.
The videos showed teachers and teaching assistants reading in all sorts of different places around the house, including on the sofa, in the kitchen, and in the garden.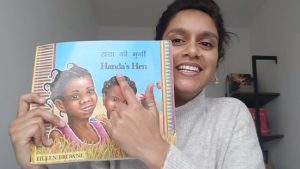 This reinforced to the children that reading is not an activity that is exclusive to a timetabled slot in school, but something to enjoy in your free time at home as well.
The feedback from parents and students alike has been extremely positive, and the daily videos have been something that the children across Early Years and KS1 look forward to each day.