26 June 2020
Greta Thunberg inspires cross-curricular upcycling project
She has inspired millions around the world including the young minds at Oriel Academy West London!
The work of environmental activist Greta Thunberg was used as the starting point for an upcycling project which saw students creating items out of cardboard boxes, shredded paper, and old cans of soup.
The project combines key learning objectives from their curriculum and a commitment from pupils to be kinder to the planet and our environment – topics frequently discussed in the Year 2 classrooms.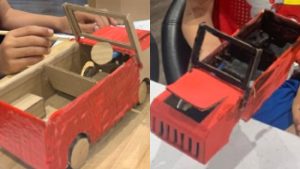 The pupils were tasked with creating something of their choice that could be re-used out of materials that would have otherwise been thrown out.
The cross-curricular project, titled 'Turning Something Old into Something New', incorporated elements from science, geography, and art and design, and was a way of making a global issue into something small enough for the children to tackle themselves.
The project was delivered following multiple discussions about the Swedish teenage activist, as Year 2 Class teacher and KS1 Phase Leader, Saman Kidwai, says: "We were talking about Greta Thunberg and her doing her bit, and we had a class discussion.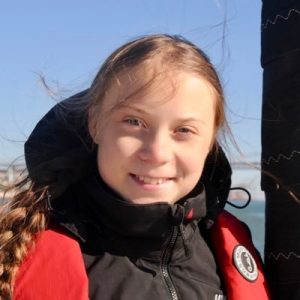 "Sometimes, the children will see things in the media and think it is a distant issue, but it isn't! So we wanted to bring these issues alive for them, and show them the everyday ways that they can make a difference.
"It is so important for children of this age [six to seven years old] to take an active interest in the environment because they are the adults and leaders of the future.
"If we embed this in to them at this age, then it will be natural for them to think about the environmental impact of their behaviours as they grow up" Saman added.
WHO IS GRETA THUNBERG?
Greta Thunberg is a 17-year-old climate change activist from Stockholm, Sweden. She rose to international fame in 2018 when she began to stand outside the Swedish Parliament, instead of going to school, holding a sign that read 'Skolstrejk för klimatet' (in English: School strike for climate).
Since then, she has become a global figurehead for the movement calling for tougher action on tackling climate change.
She has delivered speeches to the United Nations, won numerous awards and has been nominated for the Nobel Peace Prize for the last two consecutive years.
Her enthusing words and commendable attitude have inspired a generation of climate activists around the world, but her journey began at home.
Before she became a global phenomenon, she felt impassioned by the devastating impact of people's' lifestyle choices, and persuaded her family to become vegan, start upcycling and give up flying.
The 'Greta Effect' continues to inspire children and adults alike to take environmental causes more seriously, as an increasing number of people are trying to be kinder to our planet.
After learning about the benefits of recycling and the harmful effects of a lack thereof, the children were asked to 'upcycle' things around their home and create new things that could be used again and again.
The response from the Year 2 pupils was amazing, as they showed enthusiasm in creating new toys such as dolls houses, cars, shields and armour, as well as creating useful household objects such as pen pots.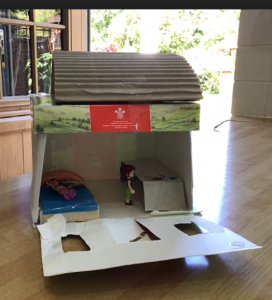 Nicki, a Year 2 pupil, explained: "I made a dolls house for my Lego toys out of a teabag box. I then made a bed and a table out of cardboard, and used shredded paper and tissue paper for the cover and pillow.
"If we don't recycle, things will end up on the land and in the ocean" she added.
The project allowed the pupils to evidence their understanding of complex issues like environmental degradation, whilst applying skills learned in art and design to be imaginative and create anything that they wanted to.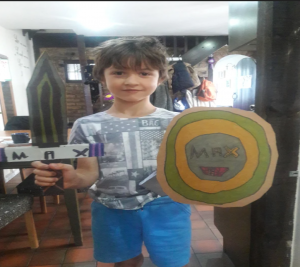 This is just one example of the cross-curricular work that takes place at Oriel Academy, and these projects are extremely popular with the children.
Saman said: "Incorporating different aspects of their learning makes the projects really exciting for the students.
"It's how you embed the learning for them. You can see them making the links between different subjects.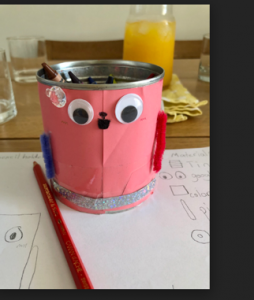 "The children genuinely realise the interconnectedness of each of the subjects that they learn, and it is like different parts of a jigsaw puzzle coming together to create a bigger picture" Ms Kidwai added.
In addition to the 'upcycling' project, the Year 2 students were encouraged to become 'recycling leaders' at home, as they are in school.
"In school, the children will point out that we should turn the lights off when we aren't using them, or to make sure the right things are going in the right bins.
"We are building on the awareness of their environmental impact, and encouraging them to take the lead on things like recycling when they are at home with their families too" Saman added.